19 November, 2020
ONLINE
Commerce CX
Confab
Digital marketing leaders from Pepsi, DeLonghi, IKEA, Sky, Oriflame and others share their views on CX future
JOIN NOW!
Data Enablement Framework as a foundation for Value Creation in CX
Konrad Pawlus, CTO & Co-founder, SALESmanago
How we're using AR filters and activations to activate existing and attract new consumers
Marta Maj, Digital Manager Central Europe, Oriflame
Social Media as a tool for selling in current world
Łukasz Smolarski, Innovation Project Manager, IKEA
Omichannel marketing in e-commerce customer journey - use cases
Paweł Dąbrowski, Head of Omnichannel, Nahdi
BLIK – best UX in online payments
Magdalena Kubisa, Director Of Business Development, BLIK
Power up your first party data
Antonio Negro, eCommerce Innovation Director, Making Science
Ventis: The new way to open-banking
Stiven Muccioli, CEO, Ventis
Your last best experience becomes the minimum expectation for the next on
Flavio Lamenza, Senior UX Designer, SKY
Effective branding to win in the marketplace
Carlos Garcia Trillo – Marketing Director, PepsiCo Italy
3 Strategies to Increase your Sales Improving CX
Iryna Bochko, National Account Manager Web, De'Longhi Appliances s.r.l.
All our prelections are in Central European Time
Konrad Pawlus
CTO and Co-Founder, SALESmanago
Started his professional career over 18 years ago when he became involved in the development of unique solutions for financial forecasting based on econometric models. In 2005 he joined Software Development Department in an Ireland-based office of OpSource, to take charge of OpSource Cloud™ application and SaaS billing solutions. In 2009 Konrad was hired by Sabre, the largest global software provider, where as Technical Team Leader he coordinated the development of one of the largest travel and tourism portals Virtually There. His next appointment was as Software Development Supervisor managing the Traveler Notification Center project involving tens of airlines from all over the world. At SALESmanago he heads Software Development Team – a group of top-class engineers and programmers developing IT solutions for marke ting automation.
Marta Maj
Digital Manager Central Europe, Oriflame
Central Europe Digital Manager with 9+ years experience in Digital Marketing. Spent last over 7 years working with Oriflame Central Europe markets to build and executive various campaigns to strengthen the digital presence of the company and its Brand Partners. Currently took over a new challenge in CRM as well.
Łukasz Smolarski
Innovation Project Manager, IKEA
Marketing passionate with over 13 years of practical IT experience. In daily work Innovation Manager with creative approach looking for new solutions to implement in the current world.
Paweł Dąbrowski
Head of Omnichannel, Nahdi
12+ years of e-commerce experience in retail industry. Currently Head of Omnichannel at Nahdi Medical Company for the last 3 years. Previously supported e-commerce operations at Nestle and built online presence for multiple fashion brands.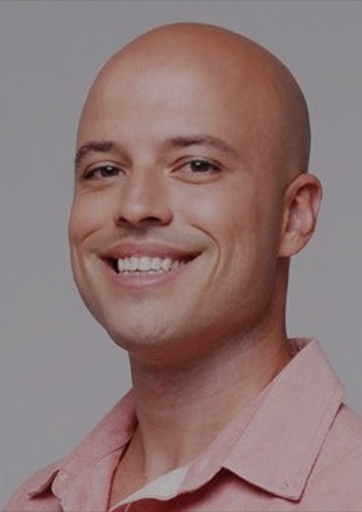 Flavio Lamenza
Senior UX Designer, SKY
I leverage human behavior and cognitive psychology to craft experiences that delight, surprise, build trust and/or make the user have fun. I have a curious open mindset and love to collaborate and to act as an amplifier of ideas. I am currently working as a Senior User Experience Designer for SKY. The relentless work with digital and content gave me a database of experiences that I can draw upon to have more enlightened ideas and create fun and delightful experiences for the user.
Stiven Muccioli
CEO, Ventis
Stiven is founder and chief marketing & technology officer of Ventis, a fintech company that develops a marketplace solution for Italian excellence with its own payment ecosystem (Ventis Wallet, Ventis Business and Ventis Card). Built on an open banking API architecture, Ventis provide services in Europe, US and Greater China, with Iccrea Banca SpA as lead shareholder. The Financial Technology Report awarded him as one of the Top 25 Financial Technology CTOs 2020.
Magdalena Kubisa
Director Of Business Development, BLIK
Magdalena joined BLIK as Business Development Director in 2018. She is responsible for pursuing new business leads to grow BLIK - mobile payment system, leader in online payments in Poland. With background in telecommunications, Magdalena has more than 15 years of experience in delivering mobile solutions and products with particular emphasis on best user experience, simplicity and usefulness. On both current and her previous positions, she cooperated with leading suppliers in the e-commerce, insurance, entertainment industries to bring new solutions to millions of customers. In her spare time, as a former member of Polish national team in this sport, she strongly supports tchoukball development.
Iryna Bochko
National Account Manager Web, DeLonghi
Marketing and Sales Professional with over 10+ years of international experience in Consumer Electronics and Home Appliances. Last 2 years focused on web sales through both direct and indirect channels. Currently National Account Manager Web at De'Longhi Italy.
Carlos Garcia Trillo
Marketing Director PepsiCo Italy
He is currently in charge of the marketing team at PepsiCo Italy, managing soft drinks, snacks, juices and cereals categories. He has worked in leader FMCG companies like Henkel, Ferrero, Reckitt Benckiser and PepsiCo. During his career he had the opportunity to lead local and regional marketing/innovation teams, driving growth to the brands he was responsible of, as well as developing launch plans for new categories and products.
About

A unique event focused solely on the customer experience in today's world commerce, during which world-class practitioners will share their knowledge and know-how in this area. Our speakers work on a daily basis in the most recognizable European eCommerces mainly in the area of digital marketing & transformation.

By participating in this event you will learn about:
value of personalization in today's communication
omnichannel communication orchestration
customer data enablement across multichannel communication
role of AI & machine learning, and Big Data analysis in delivering perfect customer journey experience
the personification of the buying process
trends for AI CDP & Marketing Automation in 2021
E-Commerce Marketing Club is an exclusive association of the leading marketers across the world. Here practitioners and enthusiasts of digital marketing meet to share their experience and knowledge.